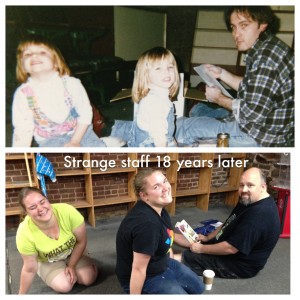 The top photo shows me with my nieces, Natalie and Nicole from March 1995. With my wife, Sandy, who took the picture, we were painting the empty space that would become Strange Adventures – Halifax! This Wednesday, July 31st, the gang was reunited for the last day of cleaning out the old space, ably assisted by extra pal Matthew and newest niece, Abby. The top photo was on the wall of my office and Sandy though we should recreate it; so we did!
We had a terrific 18 years in the Sackville Street space and were sad to leave; but the new spot on Prince and Lower Water is very nice and starting to feel like home!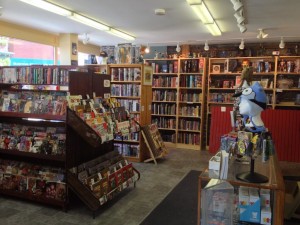 We're working on getting the back-issue part of the store organized. It will house a great selection of vintage comics for your perusal and will be known as Strange Adventures: The Back Room. Opening on Saturdays soon (ish)!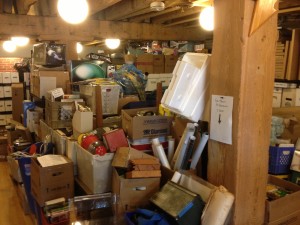 sorting….sorting….sorting!
and here's a panoramic glimpse of the old space:


thanks to all of our customers and staff at the Halifax location for the past 18 years and here's hoping for (at least) 18 years in the new location!