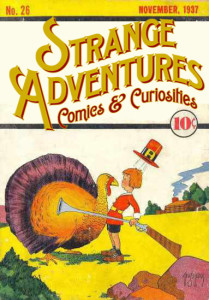 Happy Thanksgiving! All of us at Strange Adventures are thankful for wonderful customers, incredible comic books, and super-fun toys and games!
All three locations will be open regular hours on Saturday, Oct. 12th.
Fredericton and Halifax are open on Sunday, Oct. 13th regular hours (noon to 4PM), Dartmouth is closed Sundays.
Fredericton and Halifax will be open on Monday, Oct. 14th from noon to 4PM, Dartmouth will be closed on Monday.
Wishing you all a safe and happy holiday weekend!