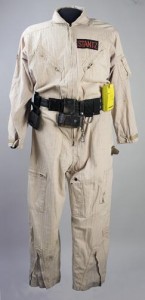 #itbelongsinamuseum is a hashtag that's been trending in the maritimes lately – it's about the new exhibit on its way to Halifax's Museum of Natural History starting on May 18th and continuing until August 26th when it leaves for Naples, Florida and then back into the unknown worlds!
What is it?
It's called "Out of this World: Extraordinary Costumes from Film and Television"
An original exhibition of costumes from Blade Runner, The Terminator, Star Trek and many more of the most popular films and television shows of all time, to tell the story how costumes play a crucial role in defining characters for visual storytelling in media. The collection was organized by empmuseum.org in Seattle.
The exhibition examines how costume design incorporates color, style, scale, materials, historical traditions and cultural cues to help performers and audiences engage with the characters being portrayed. The exhibition's purpose is to offer museum visitors new ways of seeing characters as defined by their costumes.
Organized into sections based on themes such as "Heroes and Villains," "Creating the Character," and "Caped Crusaders" as well as specific franchises such as Star Trek.
Exhibition Includes:
Hat worn by Margaret Hamilton as the Wicked Witch of the West in the film The Wizard of Oz (1939)
Leather jacket worn by Harrison Ford as Indiana Jones in the film Indiana Jones and the Last Crusade (1989) and Indy's whip from the film Raiders of the Lost Ark (1981)
Leather jacket worn by Arnold Schwarzenegger in the film The Terminator (1984)
Costume worn by Dan Aykroyd as Dr. Raymond Stantz in the film Ghostbusters II (1989).
Embroidered robe worn by actor Joe Turkel as Eldon Tyrell, creator of the replicants, in Blade Runner (1982)
Costume worn by George Clooney as Batman in the film Batman & Robin (1997)
Tunic and sash worn by William Shatner as Captain Kirk in the Star Trek episode "Mirror Mirror" (1967)
and more!
Tags:
batman
,
costumes
,
events
,
props
,
star trek
,
star wars