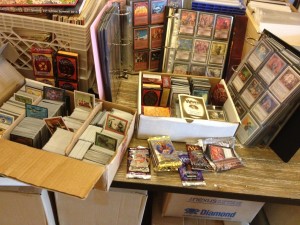 A pretty good-sized collection of Magic cards was brought in to the Halifax store. I don't really have time  or the space to deal in singles so these will be sorted into grab bags of cards. They're from Revised, 4th, 5th, Tempest, Alliances, Ice Age, Chronicles, a couple of Dark, Homelands, Visions, Weatherlight and more. Should have them ready for sale by the end of the week in Halifax.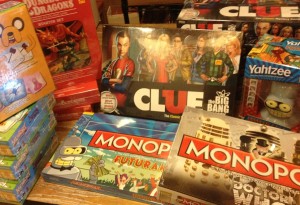 A smattering of the new and restocked games that recently arrived in Halifax. Big Bang Theory Clue has been very popular so far. We also just got restocked on Pandemic for those of you looking for a viral thrill of a game!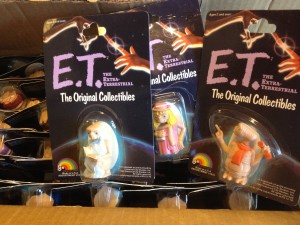 ET the Extraterrestrial is being shown as part of the Atlantic Film Fest's outdoor series on July 19th. I recently bought a large collection of unopened ET figures from the time of the original release way back in 1982. Strange Adventures is giving them out to the first 250 filmgoers at the ET screening!
For more info on the screening and the outdoor film series, check out the Atlantic Film Festival's page on The Summer of Spielberg here:
http://www.atlanticfilm.com/media/archive/13th-annual-aff-outdoor-film-experience-–-illuminated-emera-presents-"summer-spielberg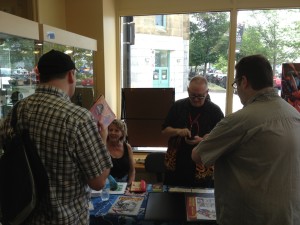 Ken and Joan Steacy dropped by the Halifax store last Saturday, July 6th. Joan had copies of her graphic novel Aurora Borealice and Ken had some original artwork, prints and did a few sketches for folks in attendance.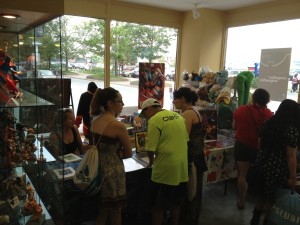 The display of artwork was captivating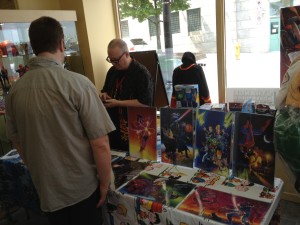 Ken had a variety of prints from his long body of work including Astro Boy, Ghostbusters,
Superman, Spider-man and more.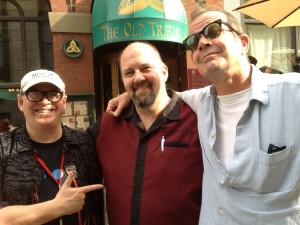 Pictured is Ken Steacy, me (Calum), and Darwyn Cooke who dropped by after the signing so we could take Ken and Joan to The Old Triangle, a very nice way to end a long day!