(To order copies of our exclusive Amazing Spider-man #1 with cover by Nick Bradshaw that features the Halifax Old Clock Tower, click here)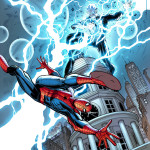 here's the list of new releases for
Wednesday, May 14th and available at
your local Strange Adventures:
ABE SAPIEN #12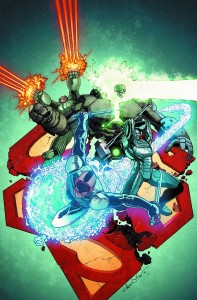 ACTION COMICS #31 (DOOMED)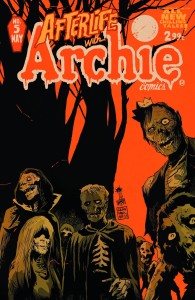 AFTERLIFE WITH ARCHIE #5
ALL NEW X-MEN #27
ALTER EGO #125
AMATEURS GN
AMAZING SPIDER-MAN #1.1 BY ROSS POSTER
AMAZING SPIDER-MAN TP PETER PARKER ONE AND ONLY
AQUAMAN TP VOL 03 THRONE OF ATLANTIS
ARCHER & ARMSTRONG DLX HC VOL 01
ARCHIE #655
ARCHIE 1000 PG COMICS BONANZA TP
ASH & THE ARMY OF DARKNESS #7
ASTRO CITY #12
AUTEUR #3
AUTHORITY TP VOL 01
AVENGERS #29
AVENGERS UNDERCOVER #4
BATGIRL #31
BATMAN BRUCE WAYNE MURDERER TP
BATMAN ETERNAL #6
BATMAN LEGENDS OF THE DARK KNIGHT TP VOL 02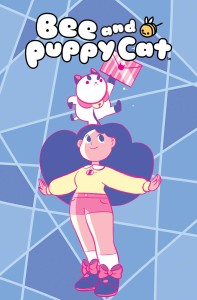 BEE AND PUPPYCAT #1
BEN 10 TP VOL 01
BLOODSHOT & HARD CORPS #22
BOUNCE #12
BURNE HOGARTH TARZAN HC VOL 01 IN THE CITY OF GOLD
CAPTAIN AMERICA #20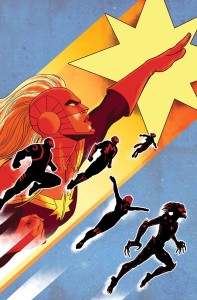 CAPTAIN MARVEL #3
CARDFIGHT VANGUARD GN VOL 01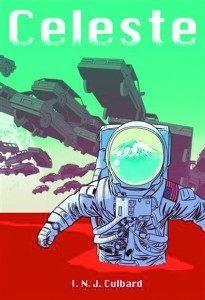 CELESTE HC GN
CLIVE BARKER NEXT TESTAMENT #9 (OF 12)
COMIC HEROES MAGAZINE #23
CONSTANTINE #14
COURTNEY CRUMRIN SPEC ED HC VOL 05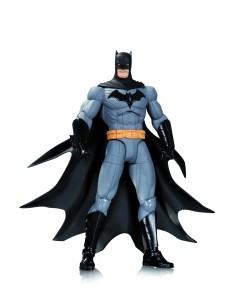 DC COMICS DESIGNER SER 1 CAPULLO BATMAN ACTION FIGURE
DC COMICS DESIGNER SER 1 CAPULLO NIGHTWING ACTION FIGURE
DC COMICS DESIGNER SER 1 CAPULLO RIDDLER ACTION FIGURE
DC COMICS DESIGNER SER 1 CAPULLO TALON ACTION FIGURE
DC COMICS PRESENTS THE DEMON DRIVEN OUT #1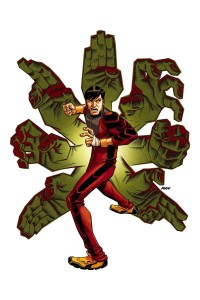 DEADLY HANDS OF KUNG FU #1 (OF 4)
DEADPOOL #28
DEADPOOL POSTER
DOCTOR WHO SPECIAL #37
FABLES #140
FANTASTIC FOUR #4
FBP FEDERAL BUREAU OF PHYSICS #10
FIELD #2 (OF 4)
FRANKENWEENIE GN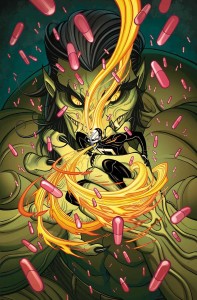 GHOST RIDER #3
GI JOE A REAL AMERICAN HERO #202
GI JOE COBRA LOGO 24X36 WALL POSTER
GI JOE RETRO LUNCHBOX
GOD IS DEAD TP VOL 01
GODZILLA ART OF DESTRUCTION HC
GREEN LANTERN CORPS #31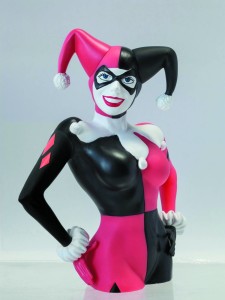 HARLEY QUINN BUST BANK
HELLBOY IN HELL #6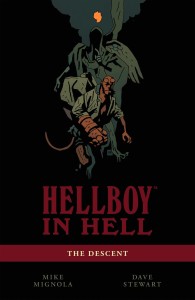 HELLBOY IN HELL TP VOL 01 DESCENT
HULK BY JEPH LOEB TP VOL 2
IRON MAN #25
IZNOGOUD GN VOL 06 MAGIC CARPET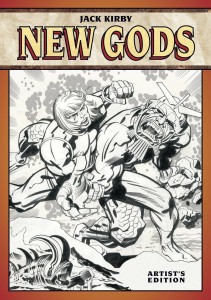 JACK KIRBY NEW GODS ARTIST ED HC
JACK KRAKEN ONE SHOT
JSA OMNIBUS HC VOL 01
JUDGE DREDD #19
JUDGE DREDD (IDW) TP VOL 04
JUDGE DREDD MEGAZINE #347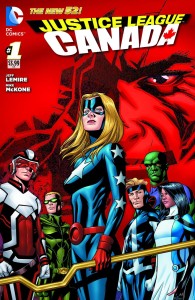 JUSTICE LEAGUE CANADA #1
JUSTICE LEAGUE UNITED #1
KEVIN KELLER #13
KRAMPUS #5
LEGO LEGENDS OF CHIMA GN VOL 01 HIGH RISK
LIFE WITH ARCHIE #35
LOCKE & KEY HEAD GAMES 100 PENNY PRESS ED #1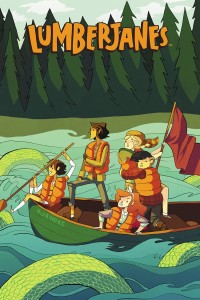 LUMBERJANES #2 (OF 8)
MANIFEST DESTINY TP VOL 01
MARS ATTACKS FIRST BORN #1 (OF 4)
MARVEL KNIGHTS X-MEN TP HAUNTED
MARVEL UNIVERSE AVENGERS ASSEMBLE #8
MICE TEMPLAR IV LEGEND #10
MINIMUM WAGE #5
MISS FURY #11
MONSTER SOUL GN VOL 01
NEW 52 FUTURES END #2
NEW AVENGERS #18
NIGHTCRAWLER #2
POP AMAZING SPIDER-MAN 2 SPIDER-MAN VINYL FIG
QUANTUM & WOODY #10
QUOTABLE DOCTOR WHO WISE WORDS ACROSS TIME & SPACE
RED STAR TREASURY ED
RETURN OF ZITA THE SPACEGIRL GN
RETURNING #3 (OF 4)
ROGUE TROOPER CLASSICS #1 (OF 12)
ROYALS MASTERS OF WAR #4 (OF 6)
RUST HC VOL 03 DEATH OF ROCKET BOY
SAMURAI EXECUTIONER OMNIBUS TP VOL 01
SCOOBY DOO WHERE ARE YOU #45
SECRET AVENGERS #3
SHADOW #25
SHE-HULK BY SLOTT TP VOL 02 COMPLETE COLLECTION
SHOTGUN WEDDING #1 (OF 4) 5 COPY SGN INCV
SHUTTER #2
SMALLVILLE SEASON 11 LANTERN #2 (OF 4)
SONIC THE HEDGEHOG #259
SONIC THE HEDGEHOG ARCHIVES TP VOL 02 NEW PTG
SONIC UNIVERSE #63
SONS OF ANARCHY #9
SPACE MOUNTAIN GN
SPECTRE TP VOL 01 CRIMES AND JUDGEMENTS
SPONGEBOB COMICS #32
STAR TREK NEW VISIONS #1 MIRROR CRACKED
STAR WARS #17
STAR WARS X-WING REBEL TRANSPORT EXP PACK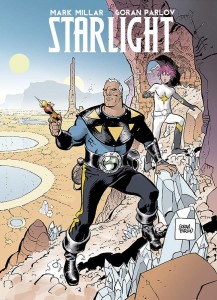 STARLIGHT #3
STRAY BULLETS THE KILLERS #3
SUPERBOY #31
SUPERMAN DOOMED #1
SUPERMAN MAN OF TOMORROW ARCHIVES HC VOL 03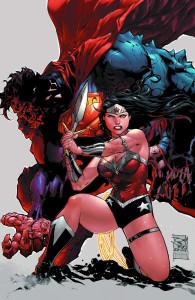 SUPERMAN WONDER WOMAN #8 (DOOMED)
TALES FROM THE CON YEAR ONE
TERMINATOR ENEMY OF MY ENEMY #3 (OF 6)
TMNT CLASSICS TP VOL 08
TMNT NEW ANIMATED ADVENTURES #11
TRANSFORMERS AUTOBOT LOGO MAGNET
TRANSFORMERS CAST 24X36 WALL POSTER
TRANSFORMERS DECEPTICON LOGO MAGNET
TRANSFORMERS LIGHT-UP OPTIMUS PRIME BUST & BOOK
TRANSFORMERS MORE THAN MEETS EYE #29
TRANSFORMERS REGENERATION ONE TP VOL 04
TWELVE TP COMPLETE SERIES
UBER #13
ULTIMATES #2
UNITED STATES OF MURDER INC #1
WALKING DEAD #127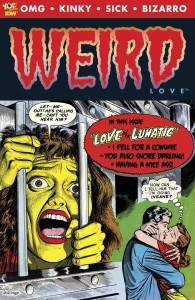 WEIRD LOVE #1
WOLVERINE #6
WORLDS FINEST #23
WRAITH WELCOME TO CHRISTMASLAND #6 (OF 7)
X #13
X-FORCE #5
X-MEN MARVEL 75TH ANNIV BY ROSS POSTER
restocks and special orders:
100 BULLETS TP VOL 02 SPLIT SECOND CHANCE
ADV OF TINTIN NEW ED HC VOL 3, 7
ADVENTURE TIME 5-IN B-MO ACTION FIGURE
ADVENTURE TIME 7-IN FAN FAVE LEMONGRAB PLUSH
ADVENTURE TIME CANDY CAPERS TP VOL 01
ADVENTURE TIME CARD WARS FOR THE GLORY BOOSTER
ALICE IN COMICLAND HC
AMAZING SPIDER-MAN #1
AMAZING SPIDER-MAN #1 BLANK VAR
AMAZING SPIDER-MAN #1 CAMPBELL VAR
AMAZING SPIDER-MAN #1 MARTIN VAR
AMAZING SPIDER-MAN #1 ROSS 75TH ANNIV VAR
ARCHIE THE MARRIED LIFE TP VOL 01
ATTACK ON TITAN GN VOL 1, 10, 11
BATMAN YEAR ONE DELUXE SC
BATTLESTAR GALACTICA SIX #1 (OF 5) BLANK AUTHENTIX
BUFFY SEASON 8 LIBRARY HC VOL 01 LONG WAY HOME
BUFFY SEASON 8 LIBRARY HC VOL 2, 3, 4
CAPTAIN AMERICA LIVING LEGEND BY GRANOV POSTER
CAPTAIN MARVEL BY MANARA POSTER
CHI SWEET HOME GN VOL 3, 5, 6, 7
CIVIL WAR HC
COMPLETE PERSEPOLIS TP
CRIMINAL DELUXE EDITION HC VOL 1, 2
CRYPTOZOIC MAN #2, 3 (OF 4) 2ND PTG
DAREDEVIL #1 BY SAMNEE POSTER
DAREDEVIL BY PAOLO RIVERA MOLE MAN POSTER
DEADPOOL VS CARNAGE #1 (OF 4) 2ND PTG
DI GI CHARAT WINTER GARDEN DVD
DISNEY KINGDOMS SEEKERS OF WEIRD #4 (OF 5)
DOCTOR WHO 11TH DOCTOR SONIC SCREWDRIVER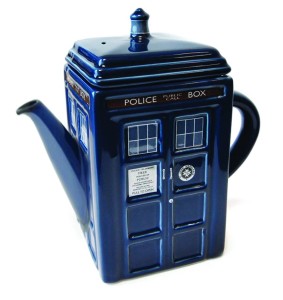 DOCTOR WHO TARDIS 3D CERAMIC TEAPOT
DRAGONS RIDERS OF BERK GN VOL 01
ESSENTIAL SPIDER-MAN TP VOL 4, 5
FABLES DELUXE EDITION HC VOL 1, 2, 3, 4, 5, 6, 7, 8
FATALE DLX ED HC VOL 01
FRANK FRAZETTA LIVING LEGEND SC
FRIENDS WITH BOYS GN
FULLMETAL ALCHEMIST 3IN1 TP VOL 1, 2
GHOST RIDER #2
GODZILLA HC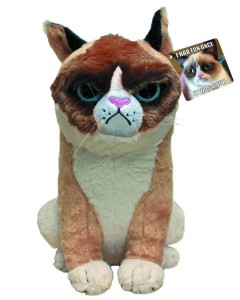 GRUMPY CAT 11 INCH PLUSH
HEROBEAR AND KID TP VOL 01 INHERITANCE
HULK #2
ILLEGITIMATES #3 (OF 6)
INCOGNITO CLASSIFIED EDITION HC
JOHN K PRESENTS SPUMCO COMIC BOOK HC
LEGACY GAME OF THRONES THE HOUND ACTION FIGURE
LEGACY GAME OF THRONES WHITE WALKER ACTION FIGURE
LEGENDS OF ZITA THE SPACEGIRL GN
LOBSTER JOHNSON GET LOBSTER #1, 2
LOKI AGENT OF ASGARD #3 2ND PTG
LONE WOLF & CUB OMNIBUS TP VOL 2, 3, 4
LUCKY LUKE TP VOL 45 TYING THE KNOT
MAGNETO #2 2ND PTG
MANIFEST DESTINY #6 2ND PTG
MARVEL FACT FILES #11 EMMA FROST
MILES MORALES ULTIMATE SPIDER-MAN #1
MINECRAFT CUBE 22 X 34 POSTER
MRVEL MASTERWORKS CAPTAIN AMERICA TP VOL 01
MOON KNIGHT #2 2ND PTG
NIGHT OF LIVING DEADPOOL #4 (OF 4)
PACIFIC RIM GIPSY DANGER 18IN ACTION FIGURE
PLANET OF THE APES CATACLYSM TP VOL 2, 3
POP CAPT AMERICA 2 BLACK WIDOW VINYL FIG
POP DIABLO TYRAEL VINYL FIG
PRINCELESS SHORT STORIES TP VOL 01
RANMA 1/2 2IN1 TP VOL 01
RAT QUEENS TP VOL 01 SASS & SORCERY
ROBOTECH VOLTRON #3 (OF 5)
ROY CRANE BUZ SAWYER HC VOL 03 TYPHOONS HONEYMOONS
RUSH CLOCKWORK ANGELS #2
SAGA OF THE SWAMP THING TP BOOK 2, 3
SERENITY HC VOL 01 THOSE LEFT BEHIND 2ND ED
SERENITY LEAVES ON THE WIND #2, 3 (OF 6)
SERENITY SHEPHERDS TALE HC
SEX CRIMINALS #5 2ND PTG
SHADOWMAN END TIMES #1 (OF 3)
SIMPSONS COMICS #211
SMALLVILLE SEASON 11 TP VOL 04 ARGO
SPIDER-MAN PX BUST BANK
STAR TREK CATAN BOARD GAME
STAR TREK KHAN #4 (OF 5)
STAR WARS DARK TIMES TP VOL 07 SPARK REMAINS
SUPERIOR SPIDER-MAN BY MARTIN POSTER
SUPERIOR SPIDER-MAN TP VOL 01 MY OWN WORST ENEMY
SUPERIOR SPIDER-MAN TP VOL 03 NO ESCAPE
SUPERIOR SPIDER-MAN TP VOL 04 NECESSARY EVIL
SUPERIOR SPIDER-MAN TP VOL 05 SUPERIOR VENOM
TIGER & BUNNY GN VOL 04
ULTIMATE SPIDER-MAN BY BENDIS TP VOL 03
ULTIMATES SERIES 1, 2 TP
VINLAND SAGA GN VOL 03
WALKING DEAD TP VOL 13, 14, 16, 17, 18, 19, 20
WIZZYWIG HC
WOLVERINE ORIGIN TP
WOLVERINE: ORIGIN II #4 (OF 5)
WRINKLE IN TIME GN
X-FILES SEASON 10 #11
XXXHOLIC REI GN VOL 01
YOTSUBA & ! GN VOL 1, 2
ZITA THE SPACEGIRL GN
…and that's not all, folks!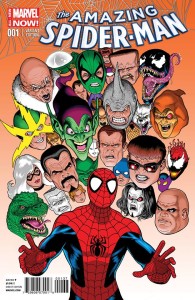 we also just received a limited number of the very spiffy Kevin Maguire variant cover edition of Amazing Spider-man #1. Check in-store for availability.