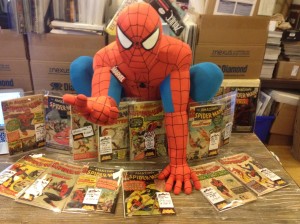 It's pretty amazing what you can find when you tidy up a little! We're still getting our back room figured out from the move (yeah, we know, over a year ago–we've been busy!), but in the process of cleaning and rearranging, we've unearthed some frankly fabulous treasures of yesteryear. Take a peek at these classic AMAZING SPIDER-MAN issues that are now priced and up for grabs!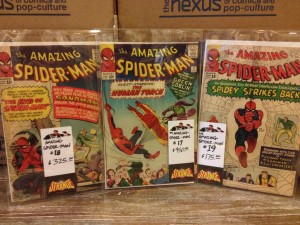 Nothing fancy, y'know, just the first appearances of Mysterio, Sandman, and the Green Goblin. Run-of-the-mill stuff like that. But that's not all! We also have some great Golden & Silver Age BATMAN & DETECTIVE COMICS issues as well!
We even have the second Marvel Comics appearance of KISS! Not printed with KISS blood, but it does have a pull-out poster.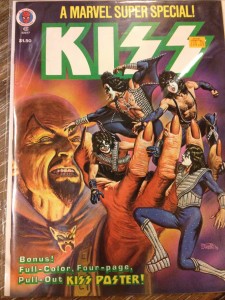 Who knows what else we'll find in the shadowy catacombs of the fabled Strange Adventures Back Room? Stay tuned!
Tags:
back issues
,
batman
,
Catwoman
,
Comics
,
Detective Comics
,
Golden Age
,
Green Goblin
,
Joker
,
KISS
,
Mysterio
,
Robin
,
Sandman
,
Silver Age
,
Spider-Man
,
Stan Lee
,
Steve Ditko