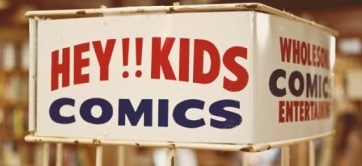 If you're a kid who'd like to make comics – be sure to drop by Strange Adventures this Thursday between 4 and 5:30PM!
Cartoonist Brian McLachlan is visiting Nova Scotia and will be at Strange Adventures to sign copies of his book, Draw out the story, and talk about making comics!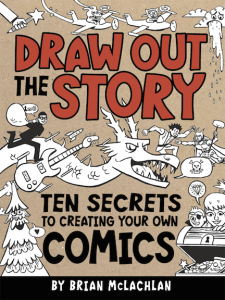 From single-panel comics to full-blown graphic novels, there are dozens of ways to use comics to tell a story. And whether kids want to write or draw something funny or scary, long or short, made-up or true-to-life, cartoonist and author Brian McLachlan maintains there are just ten crucial things they need to know to get started.
Using colloquial text, images, and examples, each chapter hones in on a different secret to creating great comics. Budding comic artists will learn how to make text and illustrations work together, how to give characters personality, how to choose the right tool for each project, and much more.
A worthy addition to the how-to comics canon, Draw Out the Story simplifies advanced concepts for younger readers, providing invaluable lessons and pointers for kids who want to learn to write and draw — and imagine — great stories.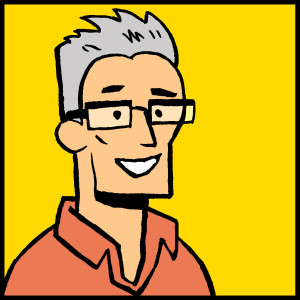 Brian McLachlan is part writer, part artist, all cartoonist. His book Draw out the Story: Ten Secrets to Creating Your Own Comics explains how to make your own comics in any style for any story. Brian regularly contributes to OWL Magazine and draws many comics on his own time including his series The Princess Planet. He's the proud winner of the International Reading Association Children's Young Adults' Book Award. Brian lives in Toronto, Canada.