The DC Universe Gets Fine Tooned with Looney Tunes November-shipping Variants
The heroes of DC Comics frequently cross over into the realm of animation, but this fall, some of the most famous and beloved characters from that realm will burst into the DC Universe when DC Entertainment unleashes 25 Looney Tunes Variant Covers that are solicited in the September PREVIEWS for November shipping.
Created by a legion of top artists with Warner Bros. Animation, these covers are open-to-order, and feature not only superstars like Bugs Bunny, Daffy Duck, Porky Pig and Wile E. Coyote but a host of fan-favourite supporting characters, including gangsters Rocky and Mugsy, Michigan J. Frog, Gossamer and many others.
Contact your local Strange Adventures to reserve any of the following comics with the Loony Tune covers! All covers are available to order.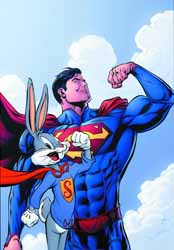 Action Comics #46
by Neil Edwards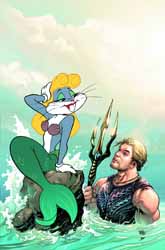 Aquaman #46
by Ivan Reis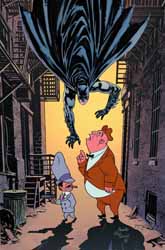 Batman #46
by Yanick Paquette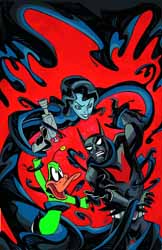 Batman Beyond #6
by Craig Rousseau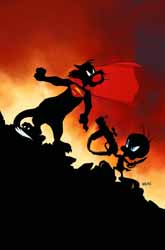 Batman/Superman #26
by Ryan Sook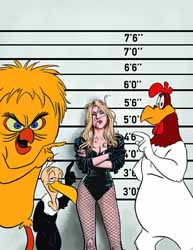 Black Canary #6
by Pia Guerra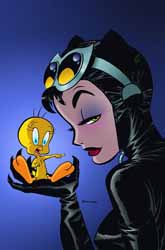 Catwoman #46
by Darwyn Cooke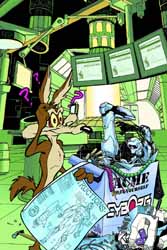 Cyborg #5
by Cully Hamner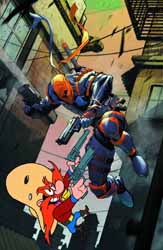 Deathstroke #12
by Ryan Benjamin
Detective Comics #46
by Ben Caldwell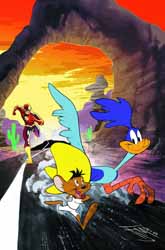 The Flash #46
by Francis Manapul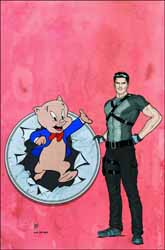 Grayson #14
by Mikel Janin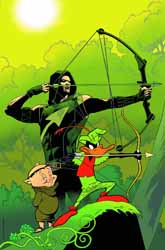 Green Arrow #46
by Kevin Nowlan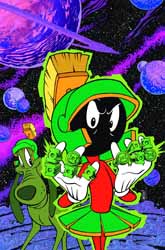 Green Lantern #46
by Jorge Corona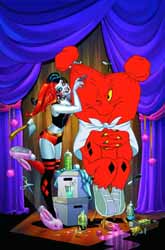 Harley Quinn #22
by Amanda Conner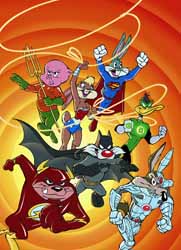 Justice League #46
by Scott Williams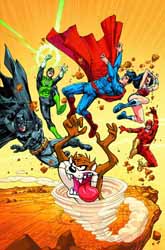 Justice League of America #6
by Howard Porter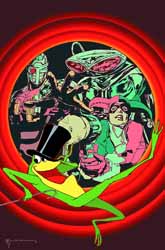 New Suicide Squad #14
by Bill Sienkiewicz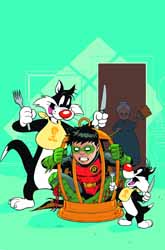 Robin, Son of Batman #6
by Patrick Gleason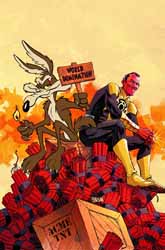 Sinestro #17
by Dan Panosian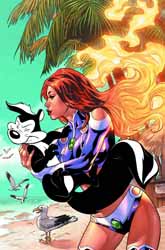 Starfire #6
by Emanuela Lupacchino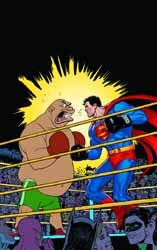 Superman #46
by Ryan Sook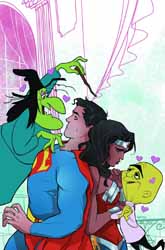 Superman / Wonder Woman #23
by Karl Kerschl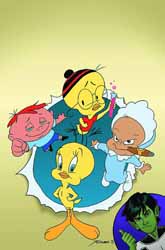 Teen Titans #14
by Joe Quinones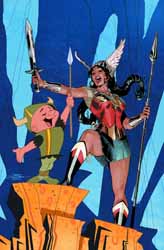 Wonder Woman #46
by Terry Dodson & Rachel Dodson