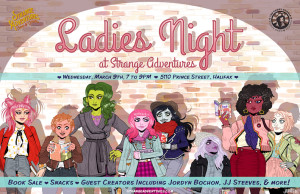 We're holding a Ladies Night event and sale on Wednesday, March 9th from 7 to 9PM with a focus on the creative energy and talent that women cartoonists have brought to the wonderful medium of comics!
Several local cartoonists will be showcasing their work and we hope you can drop in and check out the variety of great work!
Hope to see you all there!