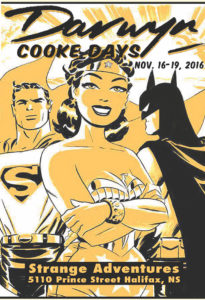 A celebration of the works of Darwyn Cooke to mark his birthday, Wednesday, Nov. 16th! Darwyn was too big of a character for one day, so we're stretching it from the 16th to 19th.
Come check out his books from New Frontier to Parker and more. Get a FREE Darwyn Cooke comic book while supplies last! There's also a FREE print while supplies last!
We'll be collecting cash donations in Darwyn's memory that will go to the Canadian Cancer Society and the Hero Initiative, his charities of choice.
We also have PARKER enamel pins for a $5 donation!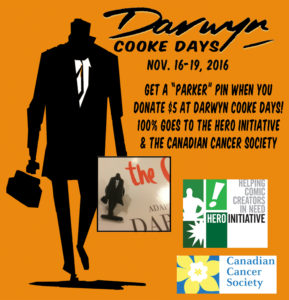 Facebook event page is here.