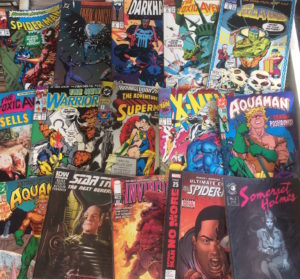 Dartmouth's got lots of sweet deals in-store! Thousands of comics to choose from in the #KennetcookCollection – 80s and 90s comics galore for only $1 each!
Many more back-issue comics and comic book sets / bundles for 50% off!
And most of our toys are 50% off too!
We're open Wednesday, Thursday and Friday from Noon to 6PM and Saturdays from 10AM to 5PM.