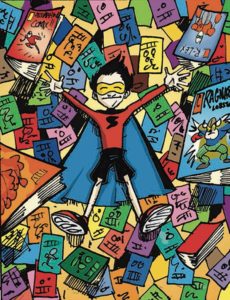 2017 marks the 25th anniversary of Strange Adventures and
we're going to be having specials throughout the year to mark the occasion!
Our valentine to you for the whole month of February is
all new comics and graphic novels are on sale at the US price!
No conversion = great savings!
Come check out the huge variety of books and comics available at Canada's Oddest Comic Book Shops!
In Halifax, Fredericton and Dartmouth!