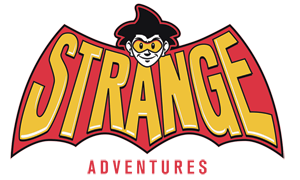 Welcome to Strange Adventures - Canada's oddest and award-winning comic book stores. Now located in Fredericton, Halifax and Dartmouth, Strange Adventures has been bringing you the best in comics since 1992!
Archive for the 'Store Updates' Category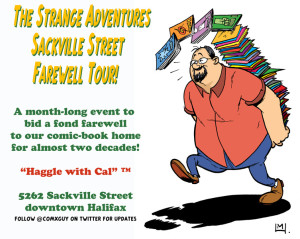 the Sackville Street store starts its clearance sale this Saturday, May 4th!
New hours: Wednesday, Thursday, Friday Noon to 6PM, Saturday 10AM – 5PM
(and this may rearrange from time to time by whim or necessity)
Drop by for your last look at the old homestead and reminisce with an old man
who loves comic-books! 50% off store-wide and feel free to haggle with Cal!