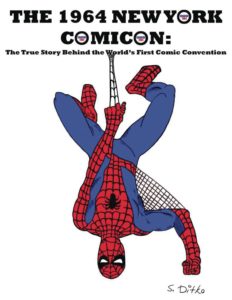 1964 NEW YORK COMICON TRUE STORY BEHIND WORLDS 1ST COMIC CON
A YEAR OF MARVELS: UNCANNY #1
ADVENTURE TIME #59
ALIENS DEFIANCE #7

Read more…
---
HALIFAX
Ladies Night!
December 6th, 2016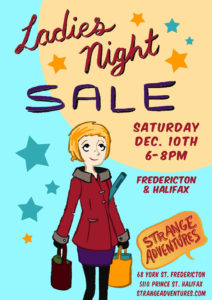 Both Fredericton and Halifax are holding a Ladies Night evening this Saturday, December 10th from 6pm to 8pm
Sweet deals galore! Bring a friend or
Read more…
DARTMOUTH
Dartmouth back-issue photo albums
August 29th, 2016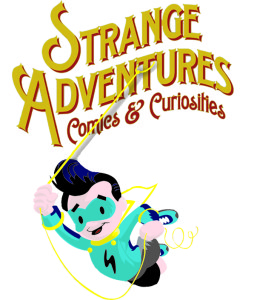 Our facebook page for Strange Adventures – Dartmouth has a couple of photo albums which may be of interest to you, if you're looking for back-issue comic book goodness!
(You don't have to be
Read more…
FREDERICTON
Ladies Night!
December 6th, 2016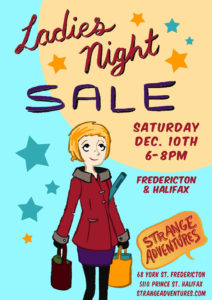 Both Fredericton and Halifax are holding a Ladies Night evening this Saturday, December 10th from 6pm to 8pm
Sweet deals galore! Bring a friend or
Read more…
---
Current eBay Auctions
View All Auctions