A-FORCE #10
ADVENTURE TIME COMICS #4
ALIENS LIFE AND DEATH #2 (OF 4)
ALL NEW X-MEN #14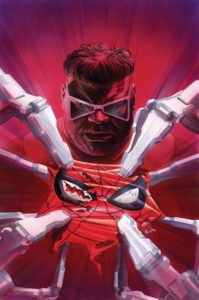 AMAZING SPIDER-MAN #20
AMULET 1-7
Read more…
---
HALIFAX
It's DCAF day!
August 14th, 2016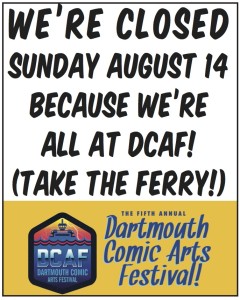 Sunday August 14th is the big day! The 5th annual Dartmouth Comic Arts Festival is a great opportunity to meet and greet dozens of cartoonists and see the variety of styles and genres being created
Read more…
DARTMOUTH
Dartmouth back-issue photo albums
August 29th, 2016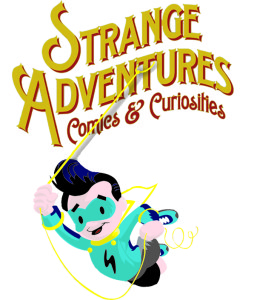 Our facebook page for Strange Adventures – Dartmouth has a couple of photo albums which may be of interest to you, if you're looking for back-issue comic book goodness!
(You don't have to be
Read more…
FREDERICTON
Animaritime 2016 – Day One
July 2nd, 2016
Animaritime is underway in Fredericton at the convention centre and it looks to be off to a great start:
---
Current eBay Auctions
View All Auctions