If you're visiting this website, there's a pretty good chance that you're planning to go see the new Marvel movie Guardians Of The Galaxy this weekend. The Guardians are pretty obscure as far as Marvel heroes go, but the studio is on a roll these days, and the film, directed by James (Slither, Super) Gunn, is getting rave reviews from the lucky few who have seen it. The tone of this movie looks like Star Wars crossed with The Avengers, and it should be a blast.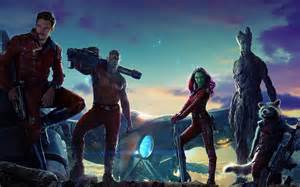 If you go see Guardians at Cineplex's Park Lane location (5657 Spring Garden Road), hold on to your ticket stub and bring it to our Halifax store (5110 Prince Street). You'll be entered into a draw to win a cool prize pack of Guardians Of The Galaxy swag!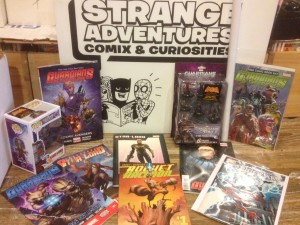 Included in this prize pack is, among other things,  the first trade paperback of the current Guardians Of The Galaxy series (drawn by Halifax's Steve McNiven!), a Star-Lord Pop Vinyl toy from Funko, several comics featuring the members of the Guardians, and a poster of Rocket Raccoon by Skottie Young (it's the same image that you see on the cover of the Rocket Raccoon comic pictured above). We've also thrown in a copy of the Free Comic Book Day edition of Guardians of the Galaxy, signed by Moncton artist (and current regular GotG penciller) Nick Bradshaw, and a copy of Nick's Amazing Spider-Man variant cover featuring the Citadel Hill clock tower! So make sure you hold on to those ticket stubs and bring 'em by our Prince Street location and you could win! We also hear that there might be some free Guardians Of The Galaxy comics given out at the Thursday evening screenings…be there to find out!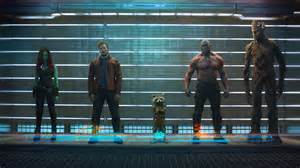 Tags:
Cineplex
,
Drax
,
Funko
,
Gamora
,
Groot
,
Guardians Of The Galaxy
,
James Gunn
,
Marvel
,
Movies
,
Nick Bradshaw
,
Park Lane
,
Pop Vinyl
,
Rocket Raccoon
,
Star-Lord
,
Steve McNiven
,
Superhero Movies