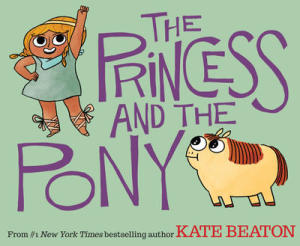 Kate Beaton's new book, this one aimed at kids, comes out in June of 2015. Called "The Princess and the Pony", it's the story of Princess Pinecone who knows exactly what she wants for her birthday this year. A BIG horse. A STRONG horse. A horse fit for a WARRIOR PRINCESS! But when the day arrives, she doesn't quite get the horse of her dreams…
From the artist behind the comic phenomenon Hark! A Vagrant, The Princess and the Pony promises to be a laugh-out-loud story of brave warriors, big surprises, and falling in love with one unforgettable little pony.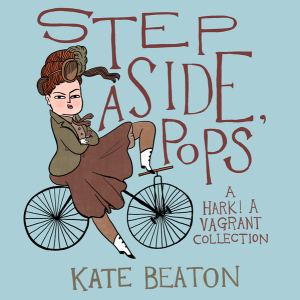 Wired had an interview with Kate about the project in October of 2013 and her follow-up volume of Hark! A Vagrant will be released in September of 2015 entitled "Step Aside, Pops!"
Order from your local comic-bookshop or bookstore!
Tags:
Kate Beaton