we're working on getting more of the stacks of comics sorted out in Dartmouth and just received a couple of large collections including a near-complete run of Classics Illustrated as well as more pictured below: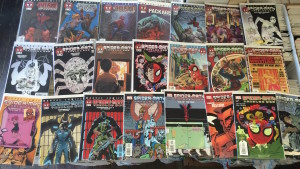 a run of Spider-man Tangled Web featuring stories and art by Garth Ennis, Darwyn Cooke, J. Bone, Duncan Fegredo, Lee Weeks, Paul Pope and many others.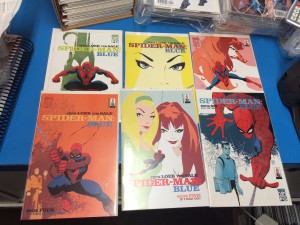 Spider-man Blue by Jeph Loeb and Tim Sale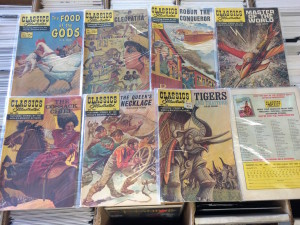 and many, many Classics Illustrated!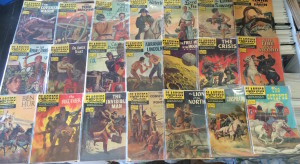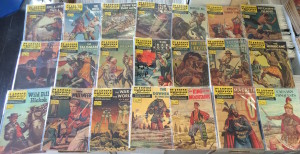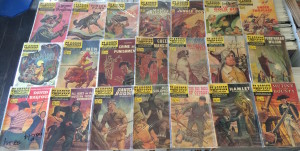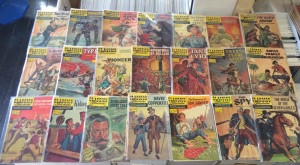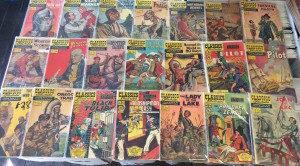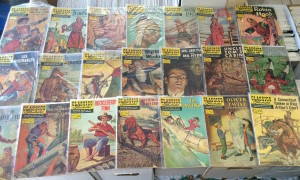 also recently arrived are some Sgt Preston, Picture Stories from the Bible, Gumby in 3-D and biographies of St. Francis and Mother Teresa.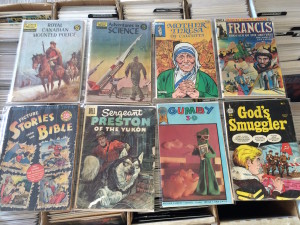 some Disney movie adaptations and Woodsy Owl;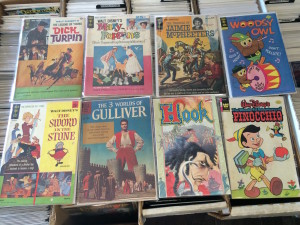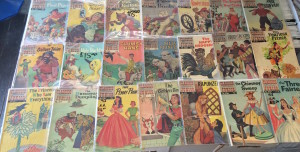 and a wide assortment of Classic Illustrated Juniors, adapting fairy tales of all kinds into comics. If you're looking for any of these or other vintage comics, drop by the Sidekick Store in Dartmouth or email us at dartmouth@strangeadventures.com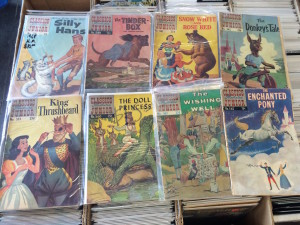 and finally, this photo below is of a portion of the covers from Classic Illustrated. They had great features in every issue such as a biography of the author, a science story, a famous opera and a heroic dog story! I wish comics of today had a few features like these.