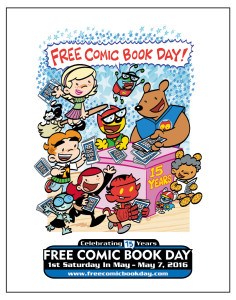 The 15th annual Free Comic Book Day is almost here! Drop by Strange Adventures on York Street this Saturday to get some sweet FREE COMICS!
Starting at 11AM and going until 4PM in downtown Fredericton, just around the corner from City Hall!
Bring some friends and the family! There will be comics for kids, teens and grown-ups, too!
More info on Free Comic Book Day can be found here.